Sustainable Printing For Eco-Friendly Print Services
Sustainable printing for eco-friendly print services is important to us. Kopytek has been shaping our industry since we first opened our doors over 25 years ago. It is our personal responsibility to set an example with the way we run our business.
Today, the printing industry faces challenges with sustainability in printing. Our forward thinking leadership aims to change that standard for the future. The way we see it, if our expertise can save time and money on your next project, we can also work to save natural resources. So here it is, in writing, our promise to positively impact the world with sustainable printing:
"Kopytek pledges to be a good citizen and a protector of our environment.  We have a responsibility to ourselves and our clients to be good stewards. To that end, we pledge to:
Obtain our paper from renewable forestry whenever possible;
Recycle our waste stock, trim stock, and spoilage;
Utilize water soluble agents;
Purchase renewable power, including wind and solar;
Reduce our carbon footprint by providing electronic proofing and delivery when possible;
Recycle internally, including cans, paper goods and plastic;
Prohibit smoking on any of our properties, and encourage a no smoking environment.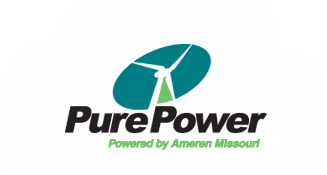 As a part of our commitment to energy efficiency, Kopytek is currently enrolled in the Ameren Pure Power Program."
Our vendor partners are just as committed to sustainability as we are. Click on the logos above to learn more about how we are all working together to make the world a better place to print in.
Check out our printing solutions. Please contact us if you have any questions or you need a quote.